Explore the Cyclades from Mykonos!
Mykonos is known around the world for its amazing beaches and its active nightlife. Set quite literally in the heart of the Cyclades and with many direct flights from around Europe and beyond, Mykonos is also a great place to start your sailing holiday!
Our Charter Fleet in Mykonos
Our base is in Mykonos Marina in the Tourlos area (which is also the disembarkation point of all ferry connections) about a 10 minute drive from both Mykonos Town and the airport. Our fleet in Mykonos includes a selection of luxurious sailing yachts and catamarans perfect for exploring the Cyclades. We are also pleased to offer private day trips and boat tours around Mykonos, and if you need to get to Mykonos from Athens quickly, our VIP transfers services have you covered. Simply contact us with your needs to get started!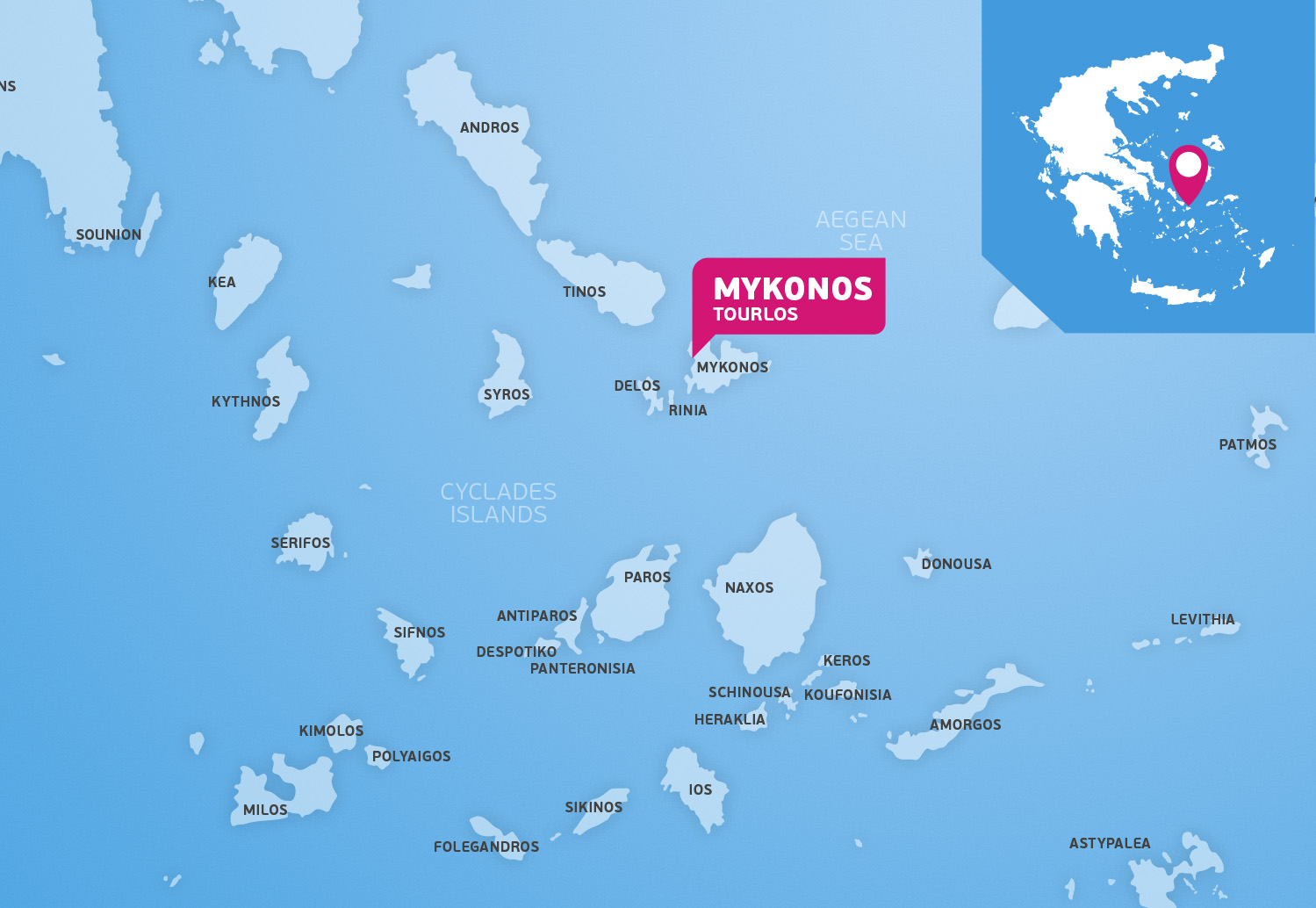 Sailing Itineraries from Mykonos
Whether you have a few days or a week or more, Mykonos is the perfect starting point for exploring the Cyclades. There are so many islands within easy reach that to many, having a fixed itinerary may appear somewhat pointless! Popular nearby choices include Syros, Tinos, Paros and Naxos. Slightly further afield are many choices including Sifnos, Folegandros and Serifos, or the small islands of the Lesser Cyclades, which you can explore on the way to Amorgos. Simply choose the islands you wish to visit and start sailing!