Explore the Sporades from Skiathos!
Our charter base on the island of Skiathos is perfect for exploring the surrounding area and for trips to other popular Sporades Islands such as Skopelos, Skyros and Alonissos with its amazing marine park!
Some sailors even choose to sail north (approximately 50nm) to reach the popular Halkidiki Peninsula, home of the famous Mount Athos community. Feel free to choose which islands you visit and which route you take!
Skiathos is a popular destination with charter flights from many European countries flying directly to the island and is a short connecting flight for those flying in to Athens.
Our Charter Fleet in Skiathos
Our boats in Skiathos are available for both skippered holidays and bareboat rentals and include a wide variety of our most popular sailing yachts and catamarans. Special charter arrangements are also available including single day charters and rentals for special events including company excursions, weddings and honeymoon trips.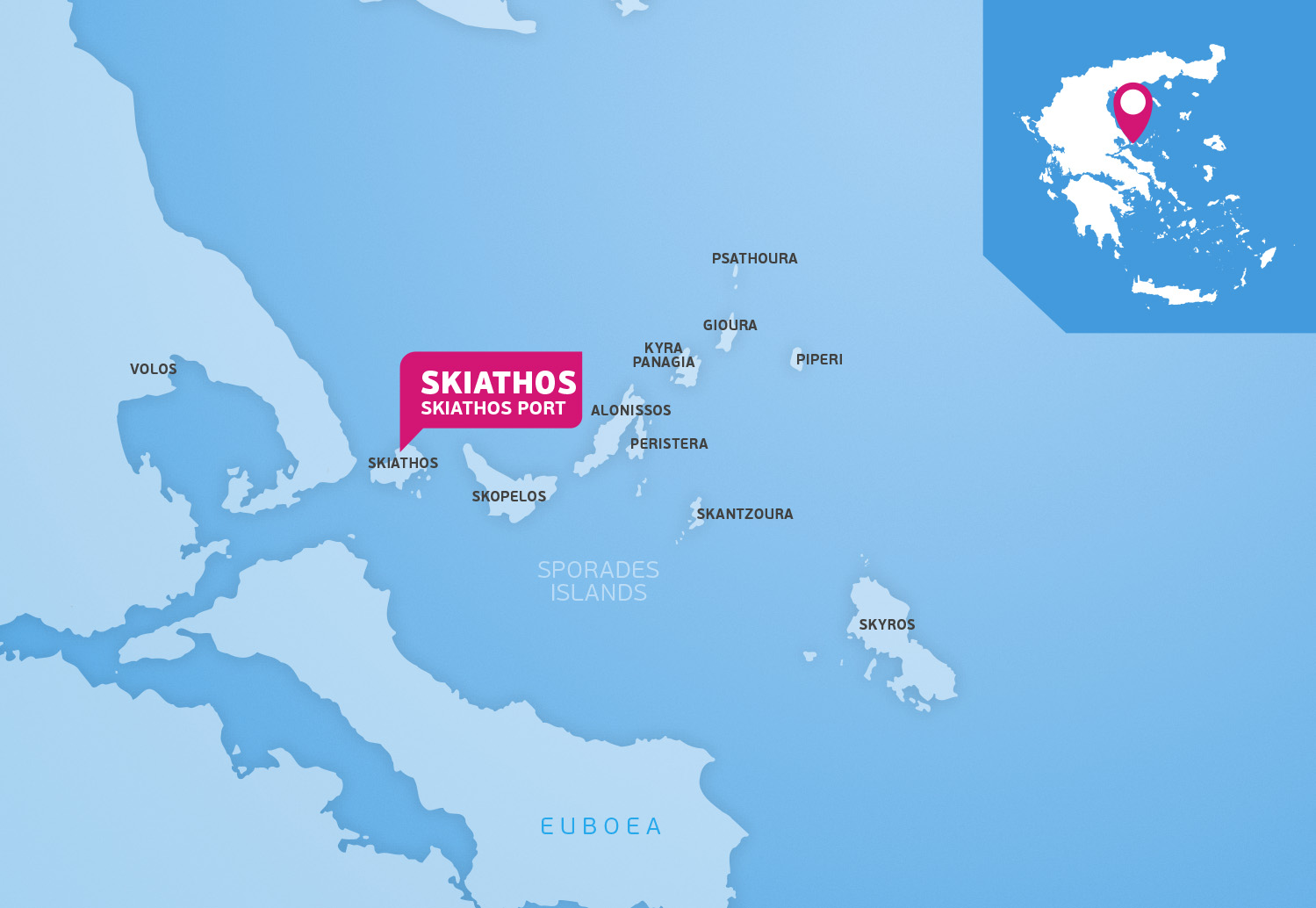 Getting to Skiathos 
Our fleet base is located at the new Port of Skiathos which is just a couple of kilometers from the airport and about a 5 to 10 minute taxi ride depending on traffic.
Public transport options are also available. If you are arriving as a group, we are happy to organize a private transfer for you from the airport by minibus with our reliable partners, so simply let us know the details of your arrival and we will advise accordingly.
See more details and reviews on our Skiathos Charter base Google Maps listing.
Meet the Istion Team at Skiathos Marina
Welcome to Volos Marina, where your unforgettable sailing holiday to the Sporades will begin! Led by our base manager, Panagiotis, and supported by a dedicated team including Vassilis, Eirini and Alkimonas, we strive to make every moment of your time in Greece exceptional. Together, our goal is to deliver an unforgettable sailing adventure, with a focus on exceptional service, support, and a carefree experience you'll treasure forever.
Sailing Itineraries from Skiathos
Skiathos offers some fantastic sailing for both one and two week charters. You can start your holiday by enjoying the unspoiled bays and small ports of the Gulf of Volos. Note that Istion's charter base in Volos is also a good spot to start your charter if the Gulf is where you want to spend most of your time. Further west, the beautiful green islands of the Sporades including Skopelos, Alonissos and Skyros then beckon you to pay them a visit. Sheltered and unspoiled anchorages along the way, coupled with sandy white beaches, are a common feature of all these islands.
The area is well known for the Alonissos National Marine Park. Dolphins, sea turtles and the endangered Monachus-Monachus or Mediterranean Seal lives there. If you are lucky you may encounter some of these most beautiful and friendliest of marine creatures on your trip!